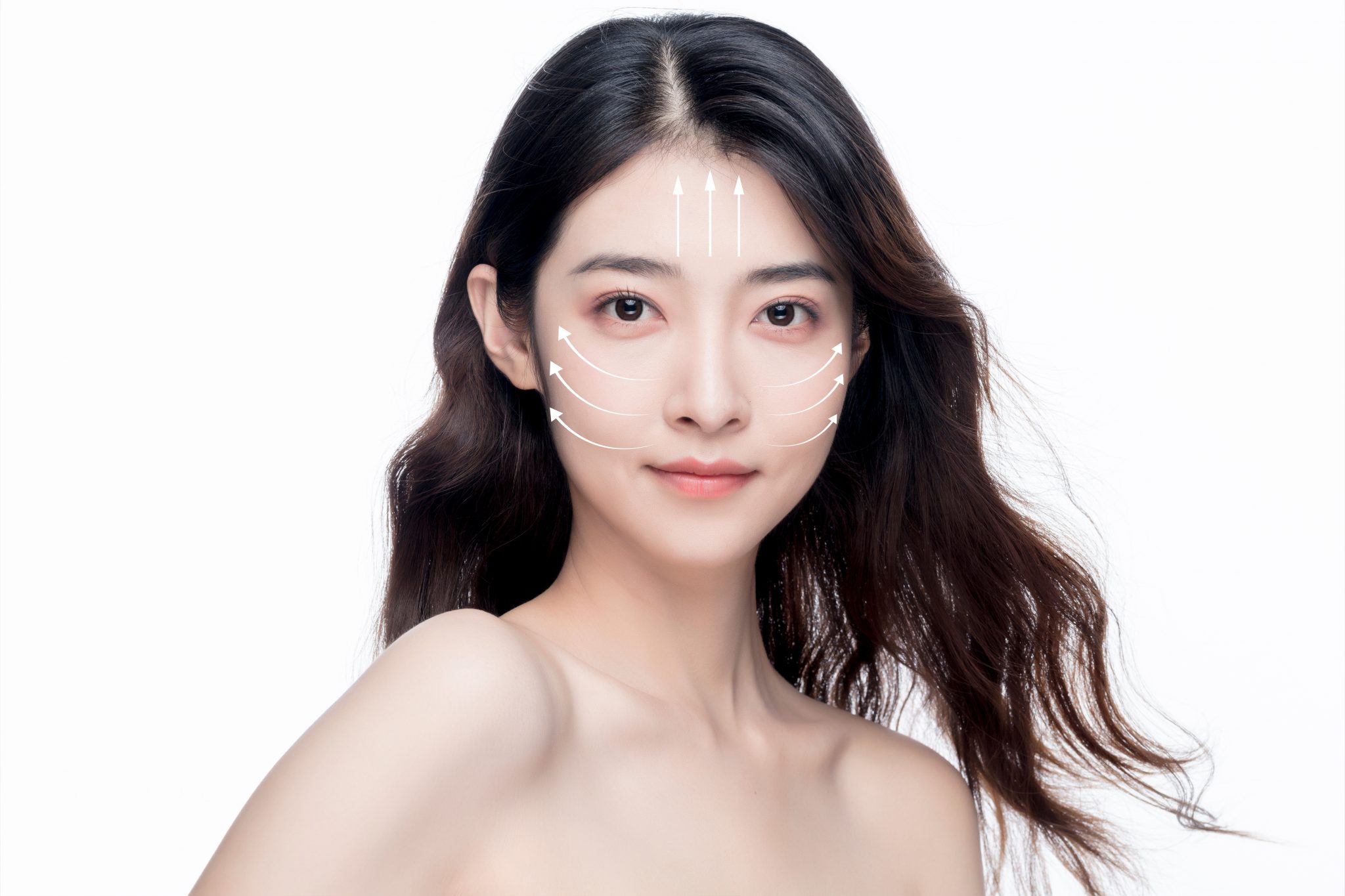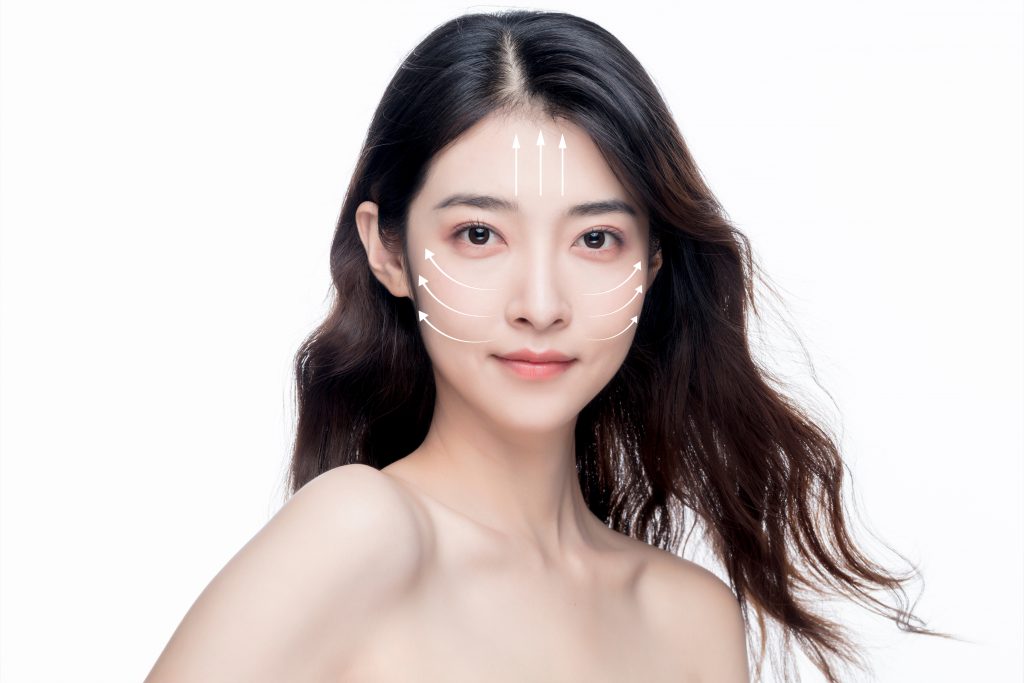 This is a PSA! There are actually non-surgical face lifting treatments in the market! One of the common signs of premature ageing or ageing in general is saggy skin. Saggy skin usually manifests in the formation of eye bags, deepening of laugh lies, and the emergence of marionette lines and jowls. Until recent times, the go-to treatment to reverse these signs of aging was to undergo a surgical face lift. While surgical face lifts can help you to achieve long lasting results, it also comes with risks. These risks include prolonged period of recovery, risks of infections, and botched surgery. With the advancement of technology, there are now non-surgical face lifting treatments that the public can now turn to to reverse signs of ageing. These needle, and knife-free treatments have also been gaining steam and popularity. They work in a more "natural" way to achieve natural results.  
So, what are the alternatives to a surgical face lift, you may ask.
There are many non-surgical face lifting treatments you can get when it comes to anti-ageing and lifting of the face. What we are about to introduce are the least intrusive options among skin-tightening treatments. What this means is that patients will generally not receive any incisions or have raw and punctured skin after these procedures. Temporary redness and swelling can be expected after these treatments, but will typically be resolved on its own. Unlike surgery, results from these treatments appear gradually over a couple of months. It is also important that you find yourself an accredited doctor to perform these procedures to ensure little to no risks and side effects. Now, what are these treatments really?  
1. Ultrasound Lifting
Ultrasound-based technology helps to lift the cheeks and improve jawline definition. This treatment works by focusing ultrasound energy onto the superficial musculo-aponeurotic system (SMAS) – which is the collagen rich fascia-muscle layer that is often manipulated in cosmetic surgeries. The ultrasound energy causes controlled contraction of the protein in this layer and stimulates new collagen growth over time. Skin is then toned and strengthen from within, resulting in a lifted face. Some treatment options we offer are Ultrasound Therapy and Focused Ultrasound Body Sculpting.
Is it uncomfortable?
Honestly, it can be for some people, though the discomfort is usually described to be tolerable especially with the use of topical numbing cream and oral painkillers. What you can expect are tiny little hammers and small needle pricks on the skin. Some people will also experience a mild, slight achy feeling after their treatment.
What are the results like?
A glow is usually noticed right after the treatment. Over the subsequent few weeks post treatment, the jawline will also start to be more defined, and the brows and cheeks will also be more lifted. The full results of your treatment should be seen after 6 months.
How many treatments are needed?
People tend to see a modest lifting and tightening of the skin that occur progressively over a period of 2 to 6 months. Top-ups may be required every 3-6 months until the desired effects are achieved.  
2. Non-Invasive Radiofrequency Therapy
Rediofrequency treatments are used to tighten skin that have become loose and saggy. They can also be used to reduce superficial fat and improve the appearance of cellulite. Non-invasive rediorequency devices uses radiofrequency technology to heat the deeper, collagen-rich layers of the skin. The heat causes the collagen in the skin to contract, resulting in new collagen growth. The treatment involves applying the radiofrequency device directly against the skin to deliver the energy into the targeted site. Click here to explore some of our non-invasive radiofrequency treatments.
Is it uncomfortable?
Some discomfort is to be expected during radiofrequency treatments. When the device is being applied to the skin, and upon energy delivery, you will first experience a cooling sensation, before experiencing a heating sensation. Mild swelling and redness can occur post treatment. But they are usually short-lived, and people are able to return to their regular commute immediately after treatment.
What are the results like?
Over a period of approximately 6 months, the site that has been treated will start to become tighter, smoother, and more contoured. The treated area will appear to be younger and more lifted.
How many treatments are needed?
The number of treatments required will vary depending on the system that is being used. Improvements may be experienced with just one session if a medical grade system is being used. Non-medical grade systems may require 8-10 sessions before optimal results are achieved.  
3. Skin Tightening Lasers
Skin tightening lasers use laser energy to give off a gentle heat that stimulates collagen contraction, resulting in skin that is tighter and lifted. With the combination of varies wavelengths, laser treatments can also improve the appearance of the skin by reducing fine lines while improving pigmentary issues. These lasers can be used to tighten any part of the body. Explore some of our laser treatment options here.
Is it uncomfortable?
A mild, warm, pinching sensation can be expected during the treatment. The skin may also turn red after the laser treatment. Most people are able to tolerate the treatment without any numbing agent.
What are the results like?
The treated area will become tighter, and more lifted. The skin may also start to show lesser fine lines and wrinkles. Skin tone may also start to appear more even. Results are gradual, and will occur about 2-6 months post treatment.
How many treatments are needed?
3-5 treatments are the usual recommended number of treatments to achieve optimal results. Results are gradual, and will occur about 2-6 months post treatment.  
In Conclusion
Non-surgical face lifting treatments are less intrusive, carry lesser risks, and have lesser downtime as compared to surgical face lifts. The best approach as to which treatment is the most suitable for you will depend on the condition of your skin, and what your desired outcome is. It is best to discuss this with your doctor or healthcare provider.